When the world's most successful company proclaims the removal of a contentious chemical from its portfolio, it's wise to wonder if the world will soon follow suit.
Apple's claim that its iPhone product range is PVC and phthalates-free – excluding AC power cords in South Korea and (two-pronged AC cords) in India and Thailand – demonstrates the availability and widespread acceptance of phthalates alternatives.
The tech giant's vocal stance will have been welcomed by lobbyists seeking to end the plasticisers' use in consumer products. It has not, however, dampened worldwide phthalates' demand since 2013. In fact, post-Covid demand has been strong across most sectors worldwide – with the exception of the lagging automotive industry.
Esters of phthalic acid for softening, or plasticising PVC, they are correctly called orthophthalate plasticisers. As of 2022, they remain largely free of regulation (excepting DEHP; see below) and are used in a range of applications worldwide. Those uses include automotive, electric wiring, flooring, furniture, shoes, bags, medi­cal blood bags and – perhaps most controversially – food contact materials (FCM) like plastic packaging.
Molecular leaching
The fact that phthalates do not chemically bind to the materials to which they are added makes them liable to leach out over time. This increases their exposure to humans. To avoid boycott on that basis, companies have evolved plasticisers demonstrating high molecular weight (HMW). The philosophy is: the bigger the molecule, the more likely it remains inside the polymer structure.
But not all phthalates survived. Until 2015, the chemical substance di-2-ethylhexyl phthalate (DEHP) – also known as dioctyl phthalate (DOP) – was widely used. A LMW compound, it remains approved for use in medical devices across most jurisdictions – largely due to a lack of effective replacements.
DEHP (DOP) was however, among the first chemicals to be assigned a REACH 'sunset date' by the European Chemicals Agency (ECHA) – a move that attached subsequent conditions to its use. The ruling followed an attempt by Denmark to compel ECHA to add a number of phthalates to its Substance of Very High Concern (SVHC) list in 2014.
In Europe, following the sunset ruling, DEHP (DOP) became subject to regulations. But in the US and Canada too, the phthalate is now restricted for use in toys, childcare articles and cosmetics. In France, it has been banned since 2015.
DINP: Waited in the wings
With the demise of DEHP (DOP), dioctyl terephthalate – also called di(ethylhexyl) terephthalate – (DOTP) and diisononylphthalate, or diisononyl-1,2-benzenedicarboxylic acid (DINP) became common substitutes.
DOTP is a non-phthalate plasticiser but DINP is a phthalate plasticiser and in 2018, Denmark failed to persuade ECHA's Risk Assessment Committee to classify DINP as a category 1B reproductive toxicant. This was despite the Scandinavian country's earlier success in initiating restrictions for DEHP (DOP)
Largely manufactured in Europe, DINP features in the International Chemical Secretariat's (ChemSec) SIN List. The list includes chemicals likely to become legally restricted under EU REACH regulation in the future. Listed since 2008, ChemSec continues to support the compound's inclusion despite requests for its removal and repeated questioning from industry representatives, the organisation says.
---
'Already, we've heard of reduced supply as producers turn their focus to DINCH,

which is obtained by hydrogenating DINP'

Yazmine Khan, Tecnon OrbiChem Senior Consultant

Plasticisers, Oxo alcohols, Olefins & Aromatics
---
Phthalates' distinction
ExxonMobil's regulatory affairs advisor David Adenuga laments the 'common misconception' to view all orthophthalates as the same. He says their inherent differences necessitated that every phthalate be evaluated on its own merit.
'Depending on the size of the alcohol that is used to manufacture them, all phthalates are distinct in terms of their properties, their performance, and the way that they interact with the human body,' he says.
DINP and DIDP are 'two of the most studied chemicals in commerce today' Adenuga says. Highlighting reviews by regulatory agencies including the ECHA and the UK Committee on Toxicology, he says DINP and DIPD 'pose no human health when used as intended, are not classified for any human health effects and are not considered to be SVHCs'. Similar validations have emerged from investigations by Health Canada and the US Consumer Product Safety Commission in the last 10 years, he says. With the exception of parts per million limits in specific children's items 'there are no content limits on the use of DINP and DIDP in existing applications'.
Highlighting a European Food Safety Agency safety evaluation covering DINP and DIDP1 in food – first released in February, 2019 – Adenuga says: 'Exposure in the European diet was at least 20 times below the level that has been found to be safe.' In conclusion, Adenuga says that contrary to media portrayals, 'phthalates like DINP and DIDP pose no health concern in food'.
DINP alternatives?
Tecnon OrbiChem senior consultant Yazmine Khan (pictured below) specialises in plasticisers and oxo alcohols. She highlighted a 'noticeable shift' in demand from phthalate plasticisers to phthalate free plasticisers.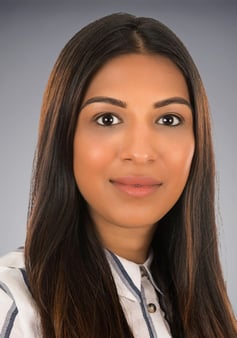 'DEHP (or DOP) has been phased out in favour of dioctyl terephthalate – also called di(ethylhexyl) terephthalate – (DOTP). In Europe, the change has been driven by regulation.' She added that only small amounts of DEHP (DOP) production remain there – coming from Polynt and Deza – and mostly for medical end uses such as blood bags.
Other factors, such lower prices for terephthalic acid (a key feedstock for DOTP) due to mass expansions in China to feed the PET industry, also accelerated the transition.
The search for alternatives to the orthophthalates led to the development of DOTP as an alternative. The term 'phthalates' is often used as a shorthand for 'orthophthalates', and DOTP, being a terephthalate, is not considered a 'phthalate'.
'The phasing out hasn't come without issues,' Khan added. 'DOTP production in Europe is limited and the market relies heavily on imports. Supply issues due to a lack of imports in recent years has driven up demand for DINP again. DINP is a phthalate plasticiser but remains the largest plasticiser by volume in the US and Europe and many end users can switch between DOTP and DINP. There is significantly more DINP capacity in Europe with majors such as ExxonMobil, Evonik and BASF all producing it in the region.' Consequently, she said, supply is rarely an issue – unless there is disruption due to unplanned production outages or a force majeure, for example.
---

Source:

Tecnon OrbiChem
DOTP and DINP compete against each other and there is a big overlap in end uses. Historically, prices had been in the same range moving in line with each other. However, since late 2020 and early 2021, there has been a divergence due to differences in key raw material prices and availability.
For DOTP in particular, prices in Europe and the US were impacted by higher 2-ethylhexanol pricing due to production issues, and spiking propylene and natural gas costs.
---
Khan warns that further investigation into DINP cannot be ruled out. 'Already, we've heard of reduced supply as producers turn their focus to DINCH, which is obtained by hydrogenating DINP.
Alternative plasticisers
There's a growing interest in non-orthophthalate and bio-based plasticisers including DOTP-based products. In 2015, Poland's Grupa Azoty announced that its Oxoviflex (DOTP) plasticiser met European standards for use in FCM, children's articles and medical devices. The company now has capacity for 82 ktpa of DOTP, its phthalates-free replacement. Europe's other producer is Valtris Specialty Chemicals with a nameplate capacity of 45 ktpa for DOTP. While some supplies are met by Asian and Turkey-based manufacturers, the limit to just two European producers can make markets tight. It is also one of the key reasons why DINP remains widely used. The Russian producer SIBUR had also been aggressive in supplying DOTP to European market but volumes have reduced over time, partly due to domestic Russian consumption.
Belgium-based chemicals manufacturer Proviron offers solution for applications including demanding, sensitive and food contact. And UK-headquartered Croda markets monomeric plasticisers described as phthalate-free on its website.
A non-phthalate ingredient manufactured by Gujarat, India-based Mamta Polycoats is called triethyl citrate. According to the company, it is suitable for use in applications including personal care, detergents and cleaning products, healthcare as well as food and beverages. Dioctyl adipate – a phthalate free plasticiser – is produced by Eastman, BASF and India's Nayakem.
And LG Chem's LGflex GL300 is a non-phthalate plasticiser for use in applications including wiring, flooring and artificial leather.
Germany's Evonik and BASF have both developed isononanol-based durable plasticisers for demanding and extreme applications. 1,2-Cyclohexane dicarboxylic acid diisononyl ester (DINCH) plasticisers generate interest because they are suitable to use in children's toys and in other sensitive applications, because they are non-phthalate plasticisers.
The toxicological research investment for BASF's non-orthophthalate Hexamoll DINCH plasticiser amounted to more than €7 million, the company says. The spend serves to assure BASF's investment will stand the test of time in an everchanging legislative landscape.
Tecnon OrbiChem provides wide-ranging expertise to assist clients optimise new chemical ventures, or evolve existing products to meet future regulations. Our chemical industry data platform OrbiChem360 is built on insight we have built since 1975 and is used by our customers to inform business-critical decision making.
If you are looking for a more sustainable route to product development or innovation, email us at info@orbichem.com.
References
Silano, V. et al,

EFSA Journal

, 2019 DOI: 10.2903/j.efsa.2019.5838