What do chemicals, forestry and renewable fuels value chains all have in common? Well, we've selected a trio of thought leaders to tell you...
Experts from ResourceWise and its group of companies will explore the transition from petrochemical to renewable and low carbon feedstock at the International Petrochemical Conference in Texas in March.
Tecnon OrbiChem welcomes you to the Marriott Riverwalk Hotel's Salon E - directly opposite the American Fuel & Petrochemical Manufacturers (AFPM) event's Grand Hyatt hub - from 8am on Monday, 27 March.
The key role that worldwide wood resources plays in the journey to net-zero, how waste streams including used cooking oil and biobased compounds can meet 21st century feedstock and fuel demand, and why the petrochemical sector needs to know about them will be explored. There will be an opportunity to delve deeper into the issues raised during a Q&A session directly after the presentations.
AFPM International Petrochemical Conference Speaker lineup
ResourceWise VP of global s

ales Matt Elhardt
Title: From the forest to fuels & chemicals: Trends & issues
As global companies and governments commit to net-zero targets, the forest has been identified as a key source of low-carbon feedstock for the chemicals and fuels of the future. Elhardt will review recent developments and the drivers, with a focus on the US South which is one of the world's most competitive forest fibre baskets.
Elhardt will explore how and why we are seeing wood as the preferred biobased feedstock for applications that traditionally relied on petrochemicals.
His presentation will answer key questions including: Where are investments being made? And what issues do timberland owners and operators, and producers, face?
What can different regions - particularly the US south - offer a growing biomass sector? What are the options for harnessing the potential of lignin, cellulosics and paper/pulp mill output? And how is the legal landscape for residual wood feedstocks changing?
Elhardt brings 20 years' experience in pulp & paper and forestry, making his input into the breakfast talk invaluable.
---
PRIMA Markets new business development manager Fiona Ribbins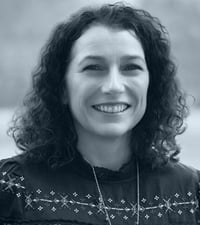 Title: International competition for low carbon feedstocks
Competition for low carbon feedstocks will grow over the next decade as businesses in both the energy and chemicals sectors seek to lover their carbon footprint.
Ribbins will outline the factors driving prices and supply of these low carbon feeds and highlight their importance to the ESG profile of the companies that use them.
Reducing carbon emissions is now vital for all businesses, yet understanding how is difficult.
PRIMA prices low carbon feedstocks that can physically mitigate emissions. In her presentation, Ribbins will unravel the comparative economics of non-fossil inputs, and the drivers which affect their price: How much does the renewable fuel market impact low carbon feedstock pricing? And is there enough low carbon feedstock available?
Ribbins will draw on her experience providing analytics and insight into the international market for low carbon transport fuels and low carbon feedstocks to inform and inspire event attendees.
---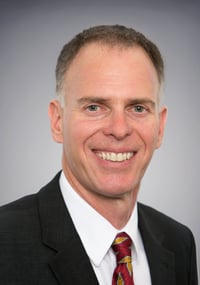 Tecnon OrbiChem business manager William Bann
Title: The future is now: How will the petrochemical industry meet ESG expectations
The petrochemical industry is at a crossroads following unprecedented challenges during the past two to three years. Concepts such as 'sustainability' and 'low carbon' - topics on the periphery of discussions 10 years ago - are now critical in helping companies meet aggressive targets set for slowing climate change.
What are some of the steps petrochemical companies are taking to satisfy growing consumer demand for greener 'climate-friendly' products, as well as closely-watched ESG goals?
Bann has more than 25 years' experience covering and analysing petrochemical value chains.
---
Click the image above to go to the event location in Google Maps