One of the leading petrochemicals events in the calendar is almost upon us. Petrochemical refiners, products manufacturers and downstream consumers from around the world will visit Vienna for the European Petrochemical Association 57th Annual Meeting.
Tecnon OrbiChem is set to host meetings in Salons 7-9 (Floor 4) of the Grand Hotel Wien in Vienna city centre. Our suite, overlooking the Ringstrasse, is a mere 10-minute walk from the event's Hilton hub, through the picturesque Stadt Park.
We have a ten-strong team of experts in attendance to ensure no corners of the petrochemical, fibres, plastics and biomaterials sectors are left uncatered for.

Click on the image above (and drop us a line) to schedule an in-person discussion with our experts on the chemicals areas relevant to your business. You can explore their expertise in more detail below.
In addition to one-on-ones with our experts, our global sales manager Matteo Baldi will be on hand to demo our chemicals business intelligence platform OrbiChem360 throughout the event. Click on the image below to schedule a session with him.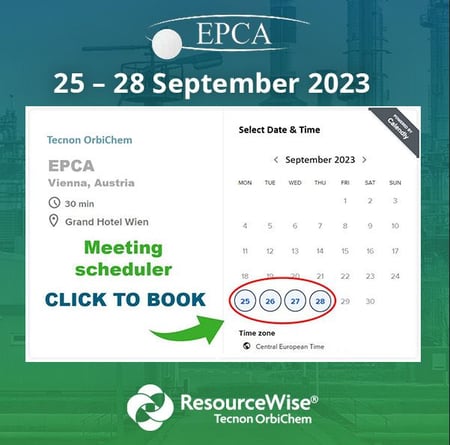 ---
To contact the business manager or consultant you'd like to connect with at
the
57th EPCA Annual Meeting, simply click on their photo below
---
Business managers in attendance
All Tecnon OrbiChem's business managers will attend this year's EPCA Annual Meeting in Vienna from 25 to 28 September.
To meet with a sector-focused consultant or business manager, email us at info@orbichem.com stating the chemical(s) of interest and we'll put you in touch with the right expert.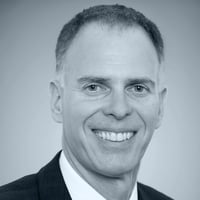 The team attending includes our lead business manager William Bann, whose areas of expertise include acetyls, polyamide & intermediates and chlor-alkalis.
Businesses that rely on engineering thermoplastics to deliver products can also benefit from Bann's comprehensive understanding of both the performance and market fundamentals of this subsector's key materials.
Bann heads up Tecnon OrbiChem's 20-strong team of consultants from our UK headquarters.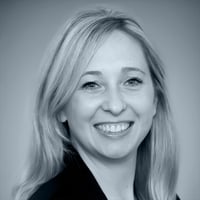 Also UK-based is fellow business manager Jennifer Hawkins. She covers epoxy resins, bisphenol A, epichlorohydrin, benzene and cyclohexane.
Hawkins' blog post Insights from EPCA: Angst in Berlin considered the pervasive mood and outlook during last year's EPCA Annual Meeting.
A recent blog post Is bisphenol A being banned by the back door? explores how uses for this chemical are increasingly being restricted.
Joining us from Spain is Javier Rivera who monitors fibres, PET & intermediates, ethylene oxide, glycols & derivatives.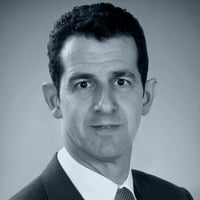 Like Bann, Tecnon OrbiChem business manager Rivera maintains a broad knowledge of engineering thermoplastics' supply chains – alongside his fibre, and packaging feedstocks focus.
The pair collaborated on the eBook Polyamide resin raw materials outlook 2023 & 2022 review earlier this year.
Rivera's searing insight into polyester and PET – resins and fibres – markets globally make him a sought-after speaker at global industry events.
In a presentation for 2022's World Bio Markets conference in Barcelona, Rivera identified areas within the polyester industry in which sustainable practices were accelerating, and with promising profit. You can still download Rivera's presentation BIO: From concept to reality.
Biomaterials reborn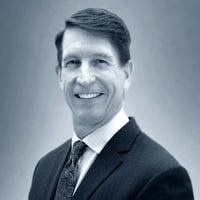 Our newest business manager Dwight Lynch will be on hand to talk about our services for biomaterials insights.
Lynch - formerly of US-based material innovation company Eastman joins this year's EPCA Annual Meeting from the US.
His many years in Eastman's procurement division, followed by a spell developing business strategies for a hydrogen-focused startup, give Lynch a unique perspective on some of the petrochemicals sector's future-gazing.
He is keen to explore how Tecnon OrbiChem can tailor its services to meet the growing needs of EPCA's sustainability-focused businesses and delegates.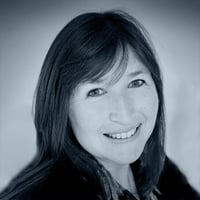 From our UK-based consultant team, senior consltant Rachel Uctas brings the plasticisers and oxo-alcohols perspective. Uctas has attended well over a dozen EPCA Annual Meetings.
Prior to taking on responsibility for Tecnon OrbiChem's plasticisers and oxo-alcohols coverage, she reported on acrylic acid and acrylates.
Plasticisers are highly-regulated globally – as explored in our blog post An investigation of plasticisers in the 21st century.
Exploring sustainable alternatives
Uctas – alongside co-consultant and biomaterials expert Kaiyin Hu – are well-placed to help delegates explore sustainable alternatives to petrochemical-based feedstocks.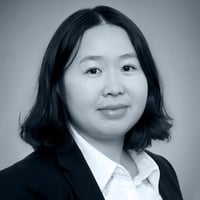 And besides biomaterials, Hu (pictured right) monitors maleic anhydride, oleochemicals, intermediates, 1,4-butanediol (BDO), PTMEG and PBT. Her insight therefore, spans not only the key polyurethanes feedstock BDO, but polyols too – including PTMEG.
Hu – originally from China – has operated out of various European locations for a number of years but recently spent time in her home country.
She therefore maintains an in-depth understanding of the two regions having quite different economies, though still within the wider global perspective of the several chemical families she monitors for Tecnon OrbiChem.
Hu's profound insights into the feedstocks that underpin downstream petrochemicals outputs - and knowledge of biobased alternative raw materials for the same applications – render her a vital value chain partner.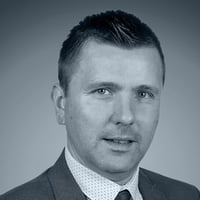 The newest addition to Tecnon OrbiChem's Europe-based consultant team, Jaroslaw Cienkosz joined us last year to cover the markets for acrylic acid & acrylates, ammonia and fibres & intermediates.
From his base in Poland, Cienkosz not only monitors the above chemicals, he is a prolific contributor to the Tecnon OrbiChem blog.
Cienkosz's recent work includes the eBook Caustic soda trade in global markets: Mid year review 2023.
Most recently, Cienkosz contributed to the blog post Caustic soda endures cost freight premium, but for how long? published last week. His insights on the drivers and obstacles for global acrylates markets can be accessed here. And synthetic fibres here - all published in (and relevant to) 2023 trends for pricing and availability.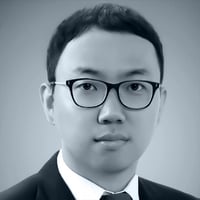 Hyun-Min Kim – an expert in polyester fibre and resins markets – will fly into Vienna from Seoul in his home country of Korea for the EPCA event next month.
Min's knowledge of Asia's polyester fibre, PET packaging resin and PBT markets is key to Tecnon OrbiChem's ability to offer individual client studies in relevant product areas.
He built a sound understanding of MEG, ethylene oxide (and its derivatives) in his formative years at Tecnon OrbiChem having joined the team almost two decades ago. Min's insights are used in our polyester and fibres-focused outputs, overseen by business manager Rivera.
The intelligence gathered by all our consultants through regular contact with chemicals buyers, sellers and other industry participants is used to deliver our ChemFocus, ChemFacts, ChemForesight and ChemExpert portfolio. Their datasets are key to our chemicals business intelligence platform OrbiChem360, which leverages six decades' of digging and delving into petrochemical sector nuance.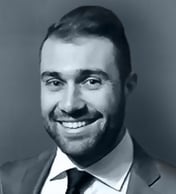 From the sales team comes global sales manager Matteo Baldi. He is a seasoned OrbiChem360 demonstrator and is offering 45-minute appointments for an overview of specific chemical-related dashboards within the platform.
Whether it is current prices or predictions to 2015 based on three distinct crude oil price scenarios, capacities versus production ratios, indications of planned plants and projects insights or trade flows, Baldi will provide an outline of Tecnon OrbiChem products and services.
Matt Elhardt, VP of global sales at Tecnon OrbiChem's parent company ResourceWise will also join us this year. Elhardt will be a key contact for current and prospective clients interested in leveraging the decades-long insights held by ResourceWise collectively.
These take in the biofuels and renewable raw materials acuity of Prima Markets, the pulp & paper and forest & fibres market acumen within Fisher International, Forest2Market and Wood Resources International.
Elhardt explored the role that global wood resources can play in the journey to net-zero in a presentation at the International Petrochemical Conference, an American Fuels and Petrochemical Manufacturers event held in San Antonio.
Watch a video of Elhardt's presentation What wood based molecules bring to next generation-fuels and chemicals.