The polyester market is one of many still reeling from the Russo-Ukraine war and its impact on energy price. Reduced export of Russian oil and refined products is disrupting gasoline markets, which remain tight in Europe and the US.
Back in July, as Russia's invasion of Ukraine approached its five-month milestone, we highlighted how paraxylene producers were fighting for feedstocks that gasoline blenders were paying a premium for.
Blenders' increasing need for mixed xylenes – as outlined in our blog post Chemical industry: Russia-Ukraine war impact analysis – created a new tightness, which in turn pushed its price up. Downstream polyester companies – PTA, PET, packaging and textile companies – have been compelled to pass the cost increase further downstream.
In this new white paper from Tecnon OrbiChem's Javier Rivera – whose areas of expertise include fibres, PET and its intermediates – explores how gasoline market disruptions are impacting the polyester chain.
Blend components at a premium
Gasoline blenders and refiners are currently using much more naphtha in the gasoline pool. Naphtha-based motor fuel requires blending in of feedstocks of high octane and low-Reid vapour pressure. Mixed xylenes is an ideal blendstock, which has resulted in a sharp increase in demand and hence of its price.
---
Paraxylene prices are moving in the opposite direction to what the current dynamics in the polyester market would suggest

Tecnon OrbiChem Business Manager Javier Rivera
---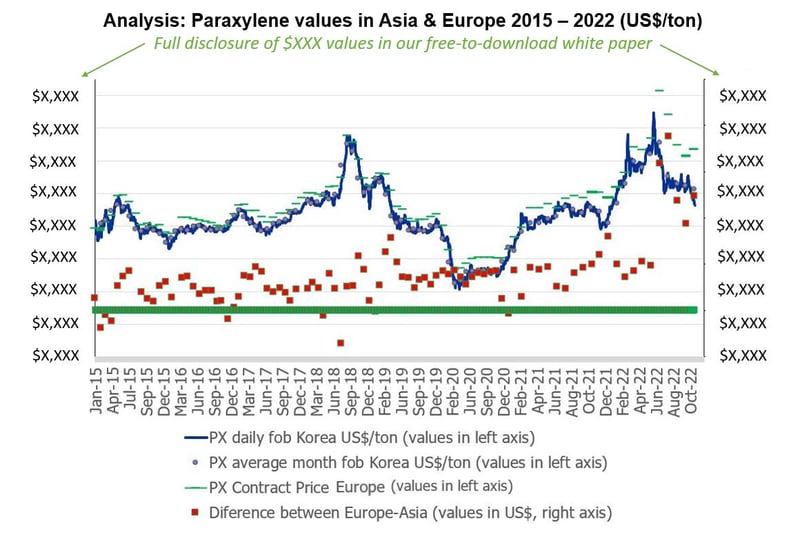 Source: Tecnon OrbiChem
ECP (European contract price) prices are triggered when two different sellers/buyers settle at the same level. For paraxylene, this happened over September and October 2022.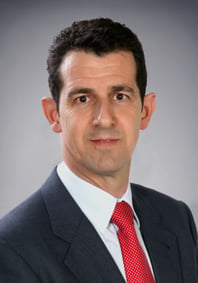 Currently, paraxylene prices are moving in the opposite direction to what the current dynamics in the polyester market would suggest, says Rivera. The matter is explored in the white paper.
The paper also demonstrates the disparity between PET prices in Asia versus that in Europe over the past seven years up to November 2022. In the graph, Rivera has plotted the Korean FOB price (free on board, which means the price at the exporting country's frontier) against the latest European contract price.
The white paper also shows how imports from Asian countries have grown in the past five years. Totals for PET imported to the EU bi-monthly has been split by ratio between nine named significant origin countries – plus a combined ratio for PET imports from 'other' producing countries.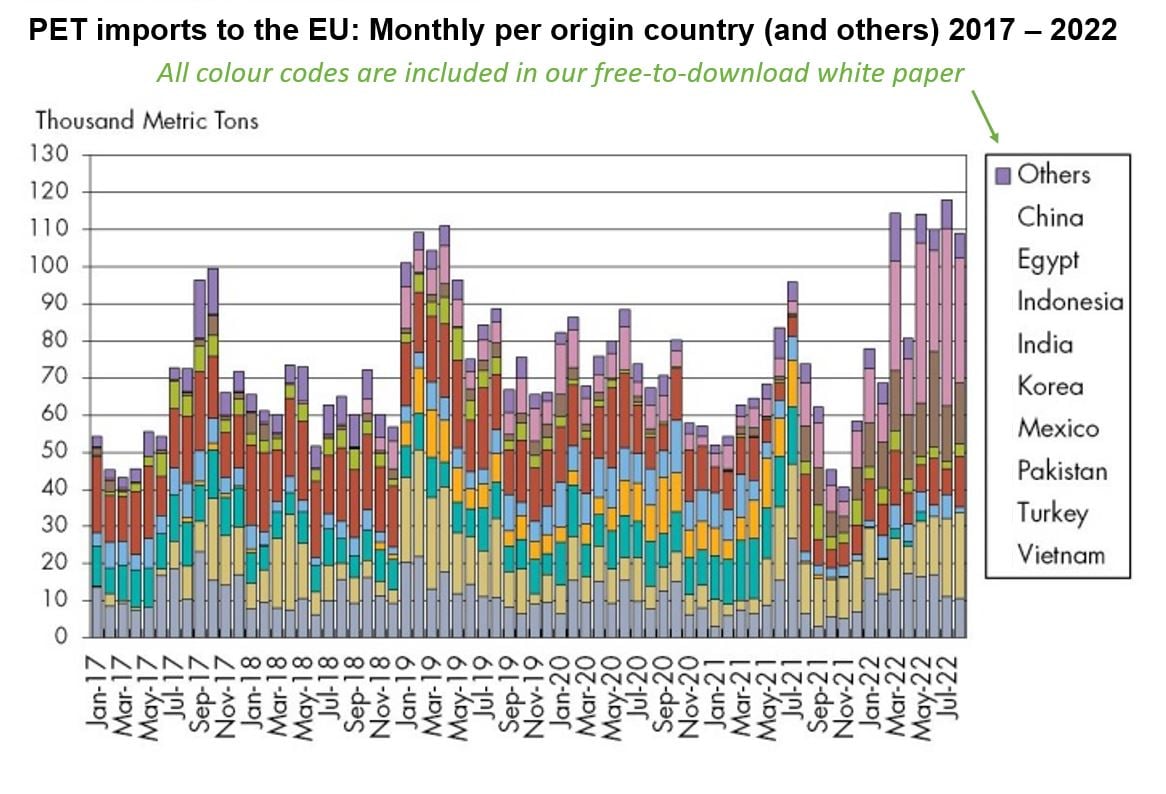 Source: Tecnon OrbiChem
It clearly shows that, while China's imports to the EU barely registered prior to Q4 2018, the Asian superpower's position has significantly changed as of 2022.
To explore this subject in greater depth, fill in the form below. Alternatively, if you would like to speak to us about PET feedstocks such as MEG (monoethylene glycol), isophthalic acid (PIA) and/or PTA, email us at info@orbichem.com.