The polyethylene terephthalate (PET) industry continues to endure a difficult trading environment – low margins/low volumes – such as it never experienced for such a long period before. While all producers have been running at adjusted operating rates in 2023, no official rationalization emerged until October.
In mid-October, JBF Global announced a temporary shutdown of its 430 ktpa plant in Belgium citing "unsustainable market conditions".
Competition Critical
It is true that some critical aspects to assuring the competitiveness of the European sector have clearly improved – paraxylene (PX) price gaps and energy costs specifically.
But end-demand, and polyethylene terephthalate (PET) requirement among European sources, continues to suffer consequences. Added to this are changes in consumer habits and the end of the peak season in Europe.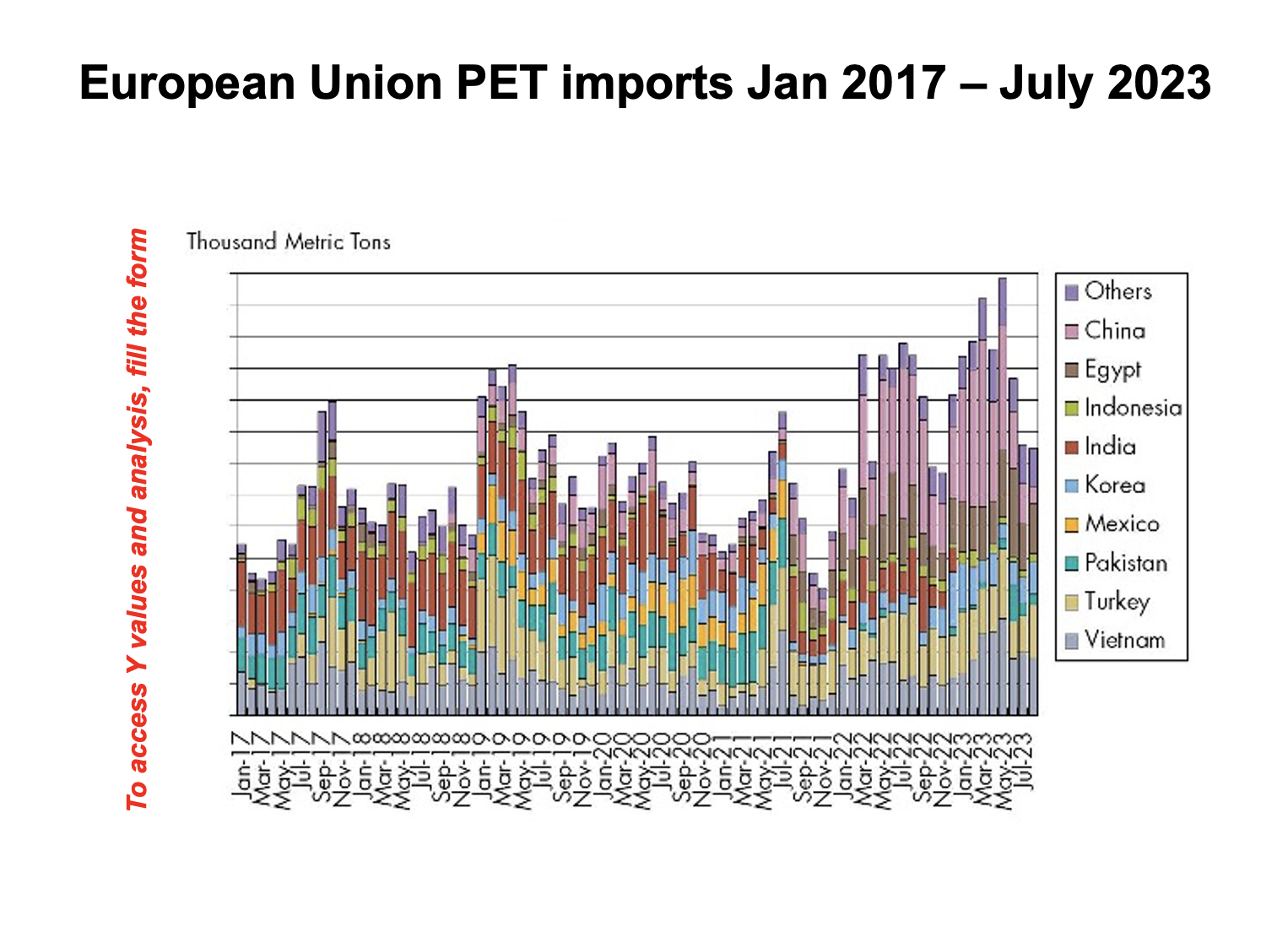 Source: Tecnon OrbiChem
A Pending Investigation
Earlier this year, the European Commission opened an investigation into a complaint that imports of PET originating in the People's Republic of China were injurious to Europe's industry.
---
...Dumping occurs – so the definition goes – when the export price of a product is lower than its selling price in the exporting country...
Javier Rivera, Tecnon OrbiChem consultant
---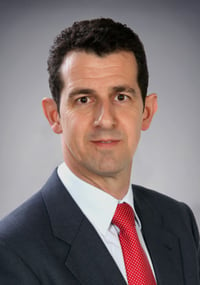 Termed dumping, it pivots on an import strategy – or coincidence - characterized by price discrimination at an international level. Dumping occurs – so the definition goes – when the export price of a product is lower than its selling price in the exporting country.
Upon determination of sufficient evidence to justify initial proceedings, the European Commission initiated investigation pursuant to Article 5 of the World Trade Organization regulation.
The specific product earmarked for investigation by EU officials is polyethylene terephthalate (PET) with a viscosity of 78 ml/g or higher.
---
To access a full report on the status of this EU anti-dumping investigation from Tecnon OrbiChem PET expert Javier Rivera, fill the form below this blog post.
---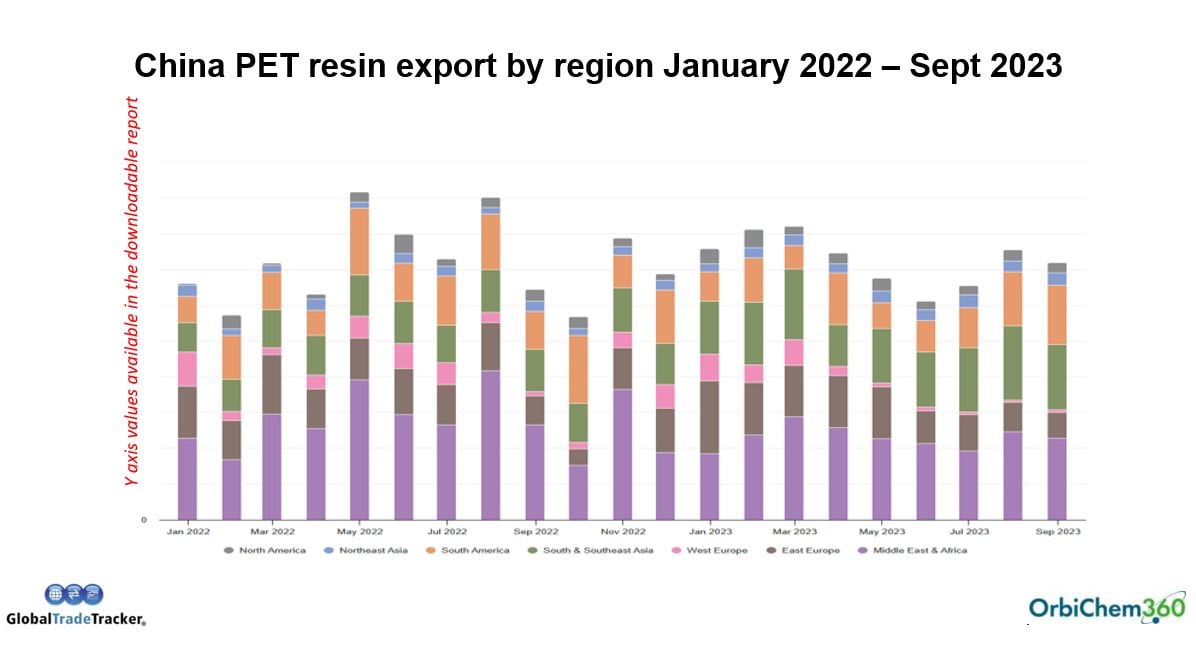 Source: Tecnon OrbiChem
Anti-dumping Analysis From Asia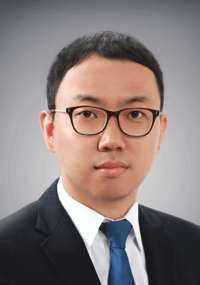 Tecnon OrbiChem's senior consultant for resins and polyester fibre Hyun-Min Kim – who is based in South Korea – provides analysis from Asia's perspective in the downloadable report.
Find out how trade flows and market dynamics may alter as China shifts its supply targets to accommodate potential changes. Gain access to the Y axis values by filling in the form below to receive the full report in your inbox.
Monitoring Markets
Tecnon OrbiChem follows PET market trends and prices globally. Our portfolio of information services includes a mix of current, historical and forecast price data for feedstocks including PX, PIA, PTA and MEG or monoethylene glycol.
Consultant teams – operating within Europe, Asia and the US – collaborate to ensure prices and commentary for each product reflects knock-on effects from upstream and/ordownstream.
With our help, clients are able to unravel factors influencing the dynamics across value chains relevant to their business. By drawing on our objective analysis and reliable data, chemicals buyers and sellers throughout the chain can respond to industry's biggest challenges better prepared.
OrbiChem360 provides comprehensive chemical business intelligence to assist business managers and purchase teams in their strategic planning and operations optimization.