Tecnon OrbiChem founder Charles Fryer – the company's senior advisor since its acquisition and unity within the ResourceWise Group of companies – shares invaluable insight into Latin America's potential to a sustainable world with Global Business Reports. His insights feature in the publication's Sustainability focus.
What would you say are the current themes most relevant to Latin America's chemical sector?
The effect of the pandemic and lockdowns has been felt in several ways. There was a great reduction of consumption in 2020, which bounced back in 2021 when people started shopping again. This bounce back created shortages that are still present today. Logistics and supply chains were disrupted as port operations were stymied by people having to stay at home, resulting in tailbacks of ships and containers stacking up at ports.
These disruptions have caused a realisation that globalisation can have negative consequences, as it relies on efficient transport around the globe. Countries and companies now need to start investing and looking for sources of raw material closer to home.
---
Natural gas availability is key to carbon footprint reduction.

Bolivian, Argentinian and Brazilian natural gas resources must be exploited
---
In Latin America, the problem is that there is a lack of domestically produced feedstock, and prices of petroleum-derived raw materials are generally high. Although there are clear challenges, there are also opportunities. The availability of natural gas is a first step towards reducing carbon footprint, and Latam has various natural gas resources which still need to be exploited, such as in Bolivia, Argentina and Brazil.
There is a movement around the world towards using natural resources to make chemicals, but there is the realisation that the cost for using biomaterials is higher than using petroleum or other fossil fuels.
There are also discussions about a pipeline between Bolivia and the coast of Peru. These resources could be very valuable to the chemical industry, both as feedstock, a source of energy, and as a means of reducing electricity costs.

Which chemicals do you see as having the strongest potential for growth in Latam in the coming years?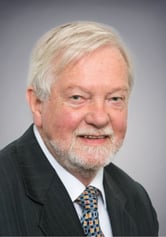 In terms of base petrochemicals, the obvious one is ethylene. Brazil is short of ethylene, and we are seeing large quantities of caustic soda being exported from Brazilian ports because chlorine cannot be utilised as there is not enough ethylene to absorb it and make PVC. There is also the possibility to extract ethane from the natural gas coming from the pre-salt off-shore oil fields in Brazil.

Presently a lot of the ethane is just being burned and there needs to be a program to extract the ethane and direct it towards ethane crackers, which can rejuvenate the Brazilian chemical industry. The other possibility, particularly in Brazil, is for biomaterials to be used to make chemicals not from fossil fuels, but from natural resources which are renewable. The only good news from high crude oil prices is that it makes biomaterials more competitive, which will stimulate the investment necessary for their development.

---
Brazil's availability of hydroelectric sources is large, which presents a path for blue hydrogen production (with a zero carbon footprint)
---
Can you explain how the chemical industry fits into a growing bioeconomy?
The key to the future of the chemical industry is going to be the availability of hydrogen. Many chemical processes rely on hydrogen and new ones can be generated. Ideally, hydrogen must not be made from fossil fuels, so the world is working towards a competitive way of producing clean hydrogen. For this, cheap electricity is required, which can be provided from solar panels or wind energy.

Brazil has a large availability of hydroelectric sources, which present a path in which blue hydrogen with zero carbon footprint can be produced.
---
For a truly circular economy, plastic waste must be collected

and municipalities encouraged to sort that waste
---
Where do you think investment must be directed to create the necessary infrastructure to support widespread chemical recycling?
To achieve a truly circular economy, plastic waste needs to be collected. Programs are needed to encourage municipalities to sort waste.
The Tecnon OrbiChem USP in Charles Fryer's words
Tecnon OrbiChem specialises in monitoring world markets for chemicals – mainly petrochemicals but also inorganic chemicals. The company started in 1976, which makes it one of the oldest consulting companies in the chemical business.
We publish monthly reviews of specific sectors in the chemical industry – I can take chlor-alkali, engineering thermoplastics, plasticisers, PET resin and polyurethanes as random examples – with the aim of analysing the trends within the global industry.
We regard ourselves us much more than a reporting agency, but rather as an analytical and commentary company also doing consulting work and organising conferences around the world.
The digital version of the publication is accessible here.