Award-winning biofuels research and price benchmarking agency Prima Markets – from ResourceWise – has launched a new data analytics platform: Prima CarbonZero.
This intuitive online platform delivers data and insights on low-carbon feedstocks, fuels and energy value chain mitigation to decarbonise businesses. 
Designed with interface features in common with OrbiChem360, our sister company's new platform can help to kickstart or complement a successful Environmental, Social & Governance (ESG) strategy.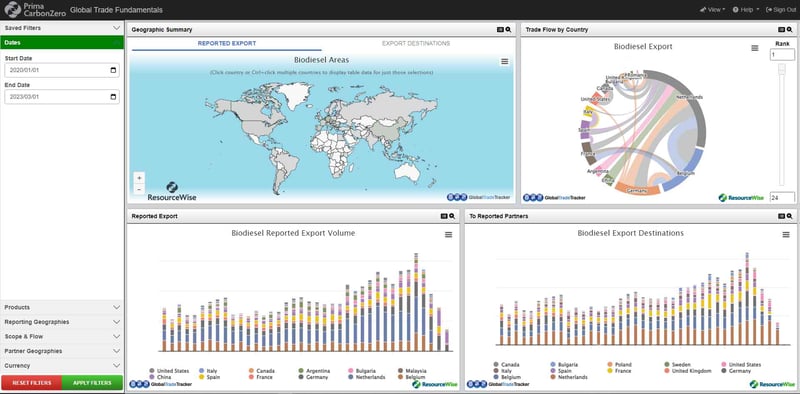 Source: ResourceWise
Seamless Transition to a low carbon economy
Prima CarbonZero's current and historical pricing data covers major low carbon markets including international ethanol, and green diesel trading in Asia, Europe and the Americas. Its market analytics are underpinned by a comprehensive library of circular economy and vegetable oil feedstock pricing and fundamentals data.
From fuel sources to feedstocks, subscribers can track low-carbon markets across critical areas. Using visualised datasets – including global trade volumes, origin and destination points and cross-country/region flows – it offers at-a-glance market analysis. By pricing North American and European biofuels compliance tickets and dissecting biofuel mandates, it can support climate change legislation compliance.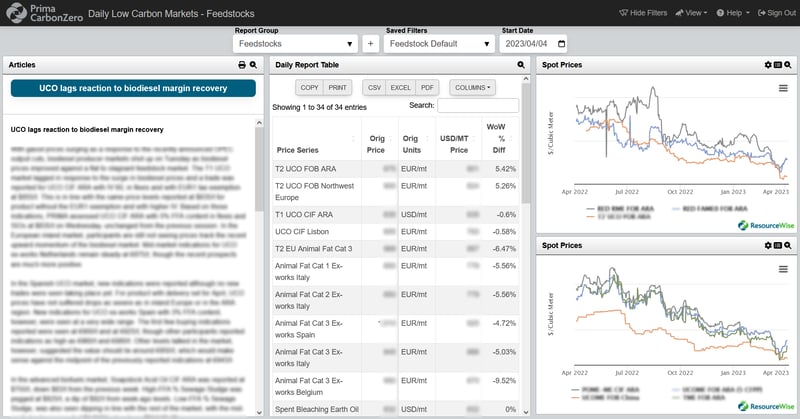 Source: ResourceWise
Prima CarbonZero's customisable fields and filters provide a robust and flexible solution for tracking fuels and feedstocks for preferred markets.
---
'...The transition to a carbon-free future goes beyond just mandates.

It is about making our world sustainable...'

Prima Markets founder Matthew Stone
---
Understanding Fragmented Green Premium Energy Markets
Prima Markets founder Matthew Stone said: 'With a unified solution, Prima CarbonZero eliminates the confusion in moving from carbon dependence. Energy transition success requires the right understanding of fragmented markets to invest and trade in green premium energy products. The platform is essentially a global map and toolkit for navigating a path to net zero.
'The transition to a carbon-free future goes beyond just mandates. It is about making our world sustainable,' Stone added.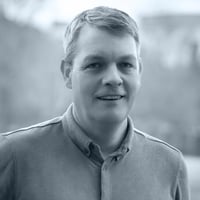 Among the platform's additional benefits is the Prima Carbon Mitigator report, which leverages data to compare the costs and benefits of decarbonised fuel types and technologies from a third-party perspective.
Its analytical tools are indispensable to businesses planning and executing a decarbonisation strategy across the supply chain. Traders in sustainable fuels, investors seeking new opportunities and project developers with technologies to share can leverage the platform's insights. 
Prima CarbonZero gives subscribers easy access to actionable insights to inform decision-making for tangible, real-world steps toward achieving zero emissions.
Learn more about Prima CarbonZero.