The Russia-Ukraine war has exacerbated the need for alternative non-fossil domestic energy sources. The ongoing conflict, combined with efforts by the chemicals and energy sectors to decarbonise, is propelling investment in renewable hydrocarbons.
Given that Russia was the third-largest oil producer – and largest exporter globally – in 2022, an International Energy Agency (IEA) report emphasised the significance of its role in global energy markets. The body also recommended that the US and Europe reduce their reliance on Russian natural gas and shift to clean energy.
As always, oil prices form the backdrop to energy and fuel-related trends. WTI crude oil futures traded as high as $131/bbl soon after the invasion, the highest front-month contract finish since the 2008 financial crisis. Brent crude hit a peak of $139/bbl this time last year, the highest settlement since April 2012. But on 14 March 2023, the WTI crude oil price was $72/bbl compared to the historically-low price of $17/bbl in April 2020. Brent crude was $78/bbl on 14 March.
Transformative era
The chemical sector is currently engaged in significant sustainability transformation efforts, including rethinking the use of raw materials, feedstock circularity and the climate impact of operations and entire value chains. As such, biobased methane and methanol, green hydrogen, renewable diesel and biobased ethanol are of high interest to the renewable chemicals industry. Applying the mass balance approach using renewable hydrocarbon feedstock is gaining traction, especially in Europe and Asia.
Renewable hydrocarbons facilitate a gradual switch to replacing fossil feedstock through the mass balance system while still enabling the use of existing petrochemical refinery infrastructure and equipment. It therefore negates the need for parallel plants and value chains, which would be prohibitively costly.
Another benefit to companies seeking to boost their sustainability profile is the ability of biofuel and renewable diesel to decarbonise logistics.
Renewable diesel
Meanwhile, the surge in investments for renewable diesel and sustainable aviation fuel (SAF) worldwide is paving the way for increased usage of bio-based raw materials, among which are hydrocarbons, such as bio-naphtha and bio-propane. Naphtha is one of the world's most important fossil fuel-based feedstocks for the production of chemicals.
While ethane and other light feedstocks are the predominant feedstock for steam cracking to olefins in the US and the Middle East, naphtha is the dominant feedstock for steam cracking to olefins in Asia, Europe and South America. Most of the commercial bio-naphtha production is currently a side product from the production of renewable diesel via hydrotreatment of fats and oils.
There has been a trend towards decarbonising existing and/or disused oil and petrochemical refinery infrastructure, including converting hydrotreatment units to produce renewable diesel and co-products. Examples include Eni's Venice and Gela, Sicily-based hydrotreatment units, which have been converted from using petroleum as feedstock to vegetable oils. TotalEnergies' La Mede petrochemical refinery in France has also been converted, with the firm set to convert its Seine-et-Marne-based petrochemical refinery to deliver renewable chemicals, plastics and fuels.
Diamond Green Diesel is a joint venture JV between the Texas, US-based companies Valero and Darling Ingredients, North America's largest renewable diesel producer. Darling Ingredients is the largest collector and processor of used cooking oil (UCO) in North America.
---
The predicted

6% (9.1bn litres/year) year-on-year increase in

global biofuel demand coincided with several big renewable diesel mergers & acquisitions in 2022

Data source: International Energy Agency
---
Incentivised outputs
Coinciding with earlier IEA predictions for
a
6% (9.1bn litres/year) year-on-year increase in
global biofuel demand in 2022,
several big renewable diesel M&A transactions were materialising.
Chevron acquired the Renewable Energy Group for $3.15bn. And Finnish firm Neste finalised a joint venture with Marathon Petroleum to convert the latter's California-based petrochemical refinery to a renewable fuels and hydrocarbon feedstock facility from 2023. Marathon has produced renewable diesel and co-products at its North Dakota site since converting the hydrotreatment unit in 2020. And US energy company Phillips 66 is converting its Californian petroleum refinery to produce renewable diesel and co-products.
In terms of year-on-year expansion, renewable diesel represents the largest share, driven by attractive US and European incentive policies. Global renewable diesel production is expected to near double by 2027. That's a projected annual output in excess of 26bn litres within five years, compared to the 13.6bn litres/year production the IEA projected for 2022.
---
FACTFILE

:
Biodiesel is also called Fatty Acid Methyl Ester (FAME) and is made by a fairly simple operation involving trans-esterification with methanol

Renewable diesel is made by a more expensive process of hydrogenation, so is also called hydrotreated vegetable oil (HVO)
HVO is superior to FAME, having greater power and lower emissions. It can be used 100%, as total replacement for petroleum diesel. FAME can be used only in a blend with petroleum diesel, up to 20% in the US and up to 7% in Europe.
---
Renewable feedstock market visibility
Tecnon OrbiChem's sister company Prima Markets – one of five companies now comprising the ResourceWise group – prices a number of low carbon circular economy feedstocks for end products such as renewable diesel and SAF.
These include animal fats and waste oils. Among them is used cooking oil (UCO) - for which Prima provides an international price benchmark on the Chicago Mercantile exchange, 'UCO is the most liquid biofuel feedstock' says Prima's business development manager Fiona Ribbins.
'Understanding the price movements, market dynamics and supply of feedstocks for sustainable transport fuels, enables companies to mitigate carbon emissions in their supply chains,' Ribbins adds.
Company logistics can be a key producer of carbon emissions. Decarbonising by replacing diesel in trucks with a low carbon fuel such as biodiesel or HVO, reflects favourably on carbon emissions profiles 'and can increase your Environmental, Social and Governance (ESG) score in your annual report,' says Ribbins.
'Access to Prima's data allows a company self-managing its transport and logistics to source low carbon fuel such as biofuel and/or renewable diesel more readily. Companies that outsource this aspect of their business enter negotiations with logistics suppliers better informed. Knowledge is power, particularly in renewables.'
---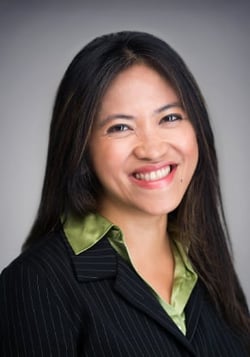 Reinforcing the ResourceWise group's expertise
Doris de Guzman (left) is Tecnon OrbiChem's consultant for biomaterials – a growing sector the company has been monitoring since the 1990s.
She joined Tecnon OrbiChem a decade ago and is responsible for producing the special reports which are added to our data intelligence platform OrbiChem360 on a monthly basis.
A highly respected expert in the biochemicals sector, Doris studied chemical engineering at the University of Santo Tomas in the Philippines.
Her proprietary blog Green Chemicals Blog has been a go-to source of insight into this specialist areas since 2007.
In 2017 de Guzman joined the prestigious Germany-based nova Institute's Biopolymers Expert Group. There, she is part of expert cohorts exploring key issues including feedstock supply, techno-economic and environmental evaluation as well as policy for a sustainable bio-based economy.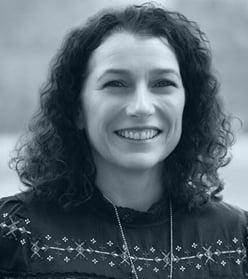 Low carbon insights
UK-based Prima provides research and data for low carbon fuels and energy value chain mitigation. Prima joined the ResourceWise Group of companies in 2022 and produces a number of reports that that bring visibility to an emerging but relatively closed global market.
Prima's reports include the Prima Daily Low Carbon Fuels and Feeds Report, Prima Weekly European Biodiesel Report, Prima Weekly US Biodiesel Report and the Prima Carbon Mitigator which launched earlier this year.
Fiona Ribbins is the company's business development manager.