The energy consumption of vital Chinese industry came under scrutiny at an event in the country's Yunnan province last month as delegates gathered and explored unbalanced renewables availability.
Due to the chemical industry's global profile, impact from China's handling of the current global energy crisis – along with the nation's longer term renewable energy goals – reverberates beyond its borders.
Han WenKe, former director at the Institute of Energy Research – part of National Development and Reform Commission of China – tackled the issue in his keynote speech at the China Chlor-Alkali Conference.
Organised by the China Chlor-Alkali Industry Association, the 18-19 August event attracted around 300 in-person delegates and focused on the chlor-alkali sector's upstream and downstream developments.
Non-fossil fuels forward
Essentially, the energy policy is pushing the chlor-alkali sector to use more non-fossil fuels-based power in the future. China's distribution of non-fossil fuels-based power however, is unbalanced across the different provinces and many chlor-alkali producers are unable to access it easily at present.
---
Qinghai province's average non-fossil fuels-based power costs Rmb0.277/kWh (US$34.7/MWh) –

over 10 times lower than Europe's current average spot price
---
However, with the continued development of renewable energy infrastructure in China, domestic chlor-alkali producers are more likely to use non-fossil fuels-based power in the future – especially as its cost inches below that of fossil-based resources.
China's energy complexities
China's electric power prices differ from province to province, resulting in 34 distinct power prices in China. In August 2022, Jiangsu province's average fossil fuels-based energy power in east China's was Rmb0.461/kWh (US$57.8/MWh). Since Jiangsu has no non-fossil fuels-based energy facilities, any renewable power supply for use there must be purchased from generating enterprises located in outer provinces.
One of China's major renewables enterprises sold energy at Rmb0.456/kWh ($57.2/MWh) in 2022 – fractionally lower than Jiangsu's August fossil fuel-based energy price. However, shifting resources across the country is an expensive, and therefore prohibitive, factor in its widespread take-up. The difference in price isn't large enough to offset the logistical costs.
There are many more renewable power facilities in northwest China. In August 2022 for example, the region's Qinghai province – where non-fossil fuels power resources are particularly rich – the average power price was Rmb0.277/kWh (US$34.7/MWh).
It may be noted that average day-ahead spot prices for electricity in Europe on 21 September 2022 were mostly in the range €360-400/MWh (€1 = US$0.996). Some countries (for example, Italy) have higher prices, and some have lower (for example Spain, Finland). Prices had been around Euro500/MWh in late August, when anxiety about natural gas supplies was at its highest.
European Union (EU) member states are largely responsible for their national energy policies, and EU rules allow them to take emergency measures to protect consumers from rising costs. A variety of policies are currently being examined to put a cap on prices.
Present energy versus a carbon neutral future
The global energy situation has been complex in 2022. In the short term, energy supply is tight in some areas. In the long term, carbon neutrality is still an important topic as global temperatures rise. China is making steady progress on both the security of energy supply at the present stage and achieving carbon neutrality in the long term, according to conference speakers.
In the short term, China is securing energy supply by increasing coal production. China's National Bureau Statistics estimated that total coal production reached 4.1 billion tons in 2021.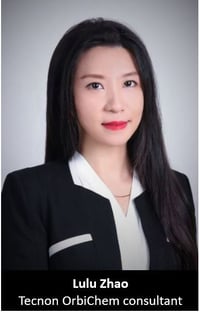 The plan is to increase that capacity by over 300 million tons in 2022, to 4.38 billion. A suspension of tariffs on coal imports was introduced at the beginning of May 2022 and is due to remain in place until the end of March 2023. Some days after reducing coal tariffs to zero, the Bank of China raised its special loan amount to support coal production – and its efficient use – to Rmb100 billion.
In the long-term, China plans to achieve carbon neutrality by raising the share of non-fossil fuels-based power in its energy mix. The country is striving to develop wind, solar, biomass, sea and geothermal energy capacities.
Reaching a peak plateau during 2026 to 2030 is part of China's overall strategy to reduce coal and oil consumption in the longer term. Control over fossil fuels consumption – as seen in 2021 with the introduction of the state's dual control policy, a subject fully explored in ourwhite paper downloadable below – also forms part of the mix moving forward.
Renewable record
By the end of 2021, China's installed non-fossil fuels-based power reached 1063 GW, accounting for 44.8% of the state's total installed power (which includes both renewable and fossil-based). Installed wind power capacity reached 391 GW, while installed hydropower capacity reached 328 GW and installed solar power capacity reached 306 GW. Power from renewable sources has been increasing steadily in China in recent years.
The topography of certain areas of China is advantageous to the development of hydropower – or hydroelectric power – energy solutions. The Yangtze river, for example, flows through many of the country's regions and where it flows from high to low, the government is building dams and power facilities to make use of the power generated.
Renewable energy aspiration
China's 14th Five-year plan for renewable energy development was published in June 2022. The plan stipulates that by 2025, an economic structure conducive to a green future will have begun to take shape. This necessitates the increased energy efficiency of key industries – of which chlor-alkali is a key one.
The expressed aim is for energy consumption per unit of GDP to decrease by 13.5% and for CO2 emissions per unit of GDP to decrease by 18% compared to 2020. On the other hand, the share of non-fossil fuels consumption should increase to 20% of China's whole energy usage.
Aspirations for 2030 are that following a CO2 emissions peak, the pollutant will have begun to reduce gradually. The aim is for the share of non-fossil fuels consumption to have increased to 25%. Total installed wind power and solar power will have reached 1200 GW – a near doubling of the total in 2021.
In China's medium-term future, wind and solar power will become the dominant energy source. By 2035, total installed wind power will reach 990-1030 GW and solar power capacity will reach 1300-1750 GW.
By 2060, total installed wind power capacity will reach 2500-3300 GW and solar power capacity will reach 3070-3850 GW.
The impact on China's petrochemicals sector was explored in depth by Tecnon OrbiChem's team of consultants in the white paper Energy policy in China and its impact on some chemicals production published late last year.
It maps the areas of China missing energy policy targets and sheds light on the dynamics that played out as a result of the dual control policy then, and will continue to impact how business is conducted by the superpower going forward.
The white paper is available to download below.